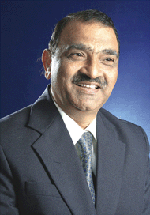 Education primarily moulds human character leading to quantum changes in his quality of thinking. Thus education is a task that needs to be handled with care as it is a process that defines an entire gamut of generations to come. Over a decade ago, a well educated, highly determined, self motivated individual gave a serious thought to this task and decided to put his thoughts into action. That was the beginning of the Society.
Dr R G Bhoyar, Chairman, Mahila Vikas Sanstha, insisted on shaping the society into an institution that instills in every young mind, who has been a few years at the society, inculcate all ingredients that make him/her a success in every facet of life.
Dr. R. G. Bhoyar
President
Mahila Vikas Sanstha, Wardha.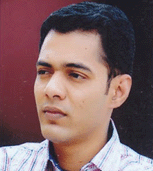 The young, energetic, dynamic and visionary Dr. Abhijit Verulkar Secretary, Mahila Vikas sanstha, has brought an innovative ideas that has contributed immensely in strengthening and building an ambience for quality learning. RGBIPER has always earnestly endeavoured to stand apart from the crowd and carved a niche among the trend setters in the domain of quality education. At RGBIPER, no stone would be left unturned, in ensuring imparting of quality education with passion to its students.
Dr. Abhijit Verulkar
Secretary
Mahila Vikas Sanstha, Wardha.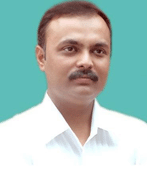 Dr. R. G. Bhoyar group of Institutions, RGBGI is one of the premier group of Institutions which is growing with a constant speed for imparting quality Education to make students to face global competition. It could be possible due to well support of management, devoted faculty, dedication of non-teaching staff & brilliant hardworking students. Dr. R. G. Bhoyar Institute of Pharmaceutical Education & Research is of the strongest pillar of this group. It is the best pharmacy institution practicing discipline, culture and professionalism.

I congratulate all students of RGBIPER and extend my hearty & warm welcome to them and express my best wishes for their bright future

Mr. A. A. Gaikwad
Director
Dr. R. G. Bhoyar Group of Institutions, Wardha.