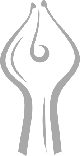 With a modest beginning in 1990 by Dr. Rajesh Bhoyar from a humanitarian objective, the Mahila Vikas Sanstha has sowed the seeds of Dr R G Bhoyar Group of Institutions, which has progressed by leaps & bounds to become a Pioneer Group in Central India. The Society believes in creating & disseminating knowledge & skills in core & frontier areas through innovative educational programs & develop a new cadre of professionals with a high level of competence & deep sense of ethics & commitment to the code of professional conduct.

It is heartening to note that within a period of 19 years, the Mahila Vikas Sanstha has established more than 25 educational Institutions, out of which around 10 Technical Institutes have been set in the rural areas. A number of educational programs are offered in Pharmacy, Humanities, Science, Biotechnology, Technical Education, Management, Education etc. at Masters, Bachelors & Diploma levels at campus creating a new hallmark and simultaneously incorporating new initiatives in the field of education. Since its inception, Mahila Vikas Sanstha has carved a niche for itself among the premier educational institutions in the Vidarbha region.
The Missionary zeal of the visionary Chairman Dr. R. G. Bhoyar and young, dynamic & dedicated Secretary Dr. Abhijit V. Verulkar, has soon made the institution the most sought in Central India.

MVS Management Body
| | | | |
| --- | --- | --- | --- |
| Sr. | Name | Designation | Address |
| 1 | Dr. Rajesh Bhoyar | President | Wardha |
| 2 | Mr. Dhiraj R Bhoyar | Vice-President | Wardha |
| 3 | Dr. Abhijit V. Verulkar | Secretary | Wardha |
| 4 | Mr. Raju B. Gawande | Joint Secretary | Wardha |
| 5 | Mr. Vivek G Ghungrud | Member | Wardha |
| 6 | Mr. Ashish D.Meghe | Member | Wardha |
| 7 | Mr. Gaurav S. Bhoyar | Member | Wardha |